Overview
Splunk is an extremely powerful tool for searching, exploring, and visualizing data of all types. Splunk is becoming increasingly popular, as more and more businesses, both large and small, discover its ease and usefulness. Analysts, managers, students, and others can quickly learn how to use the data from their systems, networks, web traffic, and social media to make attractive and informative reports. This course will teach everything right from installing and configuring Splunk.                 This course is for software developers who wish to use Splunk for operational intelligence to make sense of their machine data. The content in this course will appeal to individuals from all facets of business, IT, security, product, marketing, and many more.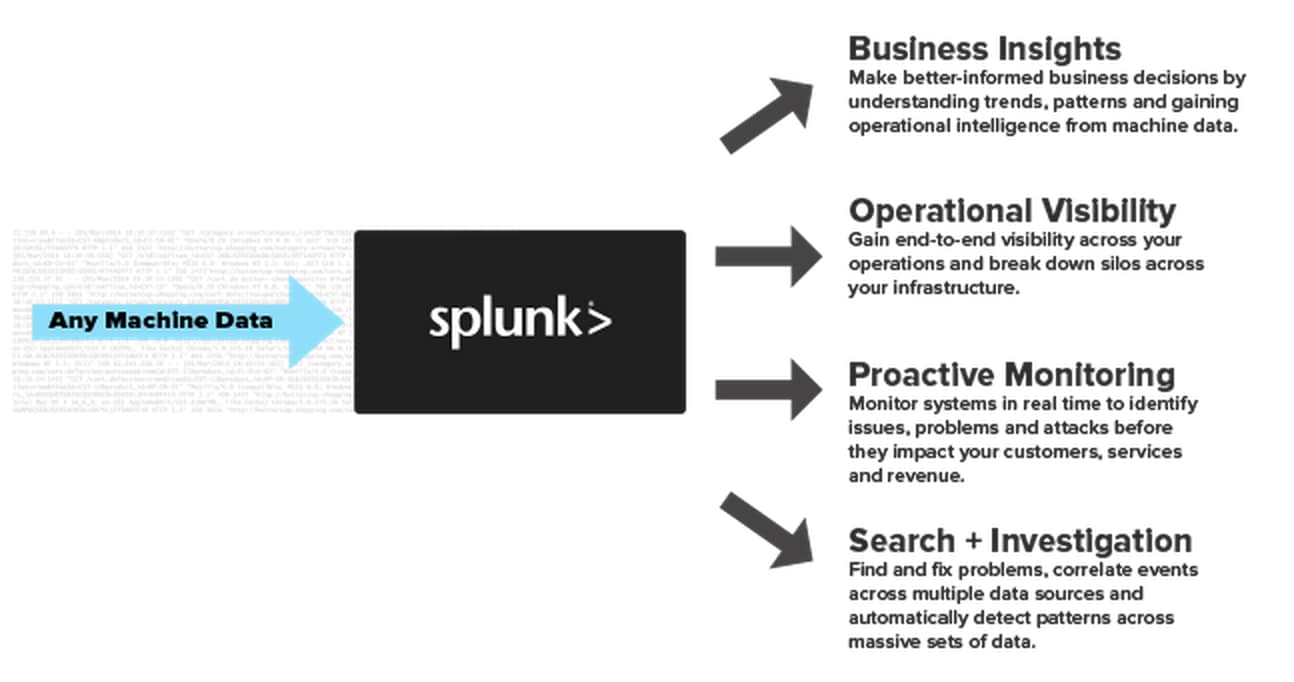 Objective
Search, report on, and visualize operational intelligence data
Enrich operational data with lookups and workflows
Model and accelerate data and perform pivot-based reporting
Build real-time, scripted, and other intelligence-driven alerts
Summarize data for longer term trending, reporting, and analysis
Build a fully featured Splunk operational intelligence application
Integrate advanced JavaScript charts and leverage Splunk's API
Course Outline
Play Time – Getting Data In
Diving into Data – Search and Report
Dashboards and Visualizations – Make Data Shine
Building an Operational Intelligence Application
Extending Intelligence – Data Models and Pivoting
Diving Deeper – Advanced Searching
Enriching Data – Lookups and Workflows
Being Proactive – Creating Alerts
Speed Up Intelligence – Data Summarization
Above and Beyond – Customization, Web Framework, REST API, and SDKs
Splunk Operational Intelligence Training
Email : info@bigdatatraining.in
Call –: +91 97899 68765 / +91 9962774619 / 044 – 42645495
Weekdays / Fast Track / Weekends / Corporate Training modes available
Splunk Operational Intelligence Training Also available across India in Bangalore, Pune, Hyderabad, Mumbai, Kolkata, Ahmedabad, Delhi, Gurgon, Noida, Kochin, Tirvandram, Goa, Vizag, Mysore,Coimbatore, Madurai, Trichy, Guwahati
On-Demand Fast track Splunk Operational Intelligence Training globally available also at Singapore, Dubai, Malaysia, London, San Jose, Beijing, Shenzhen, Shanghai, Ho Chi Minh City, Boston, Wuhan, San Francisco, Chongqing.